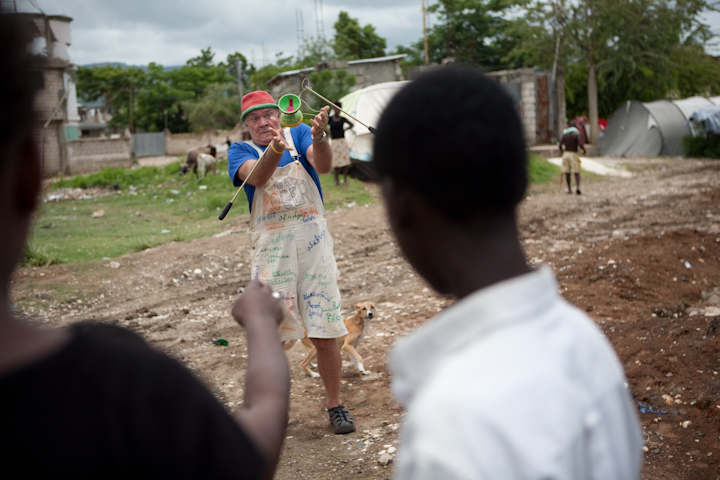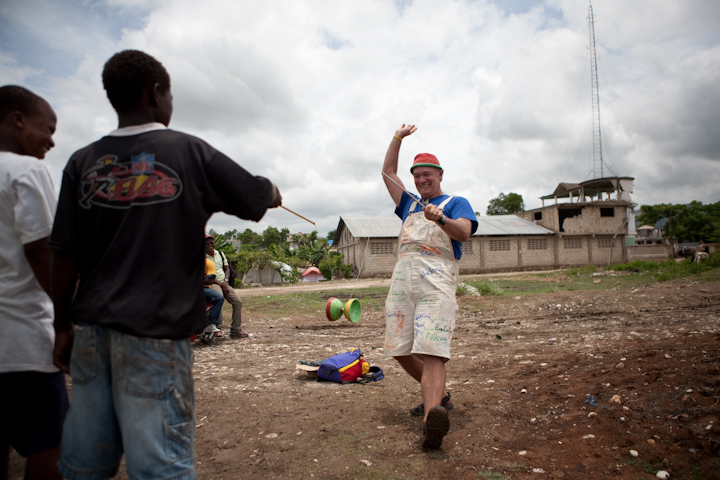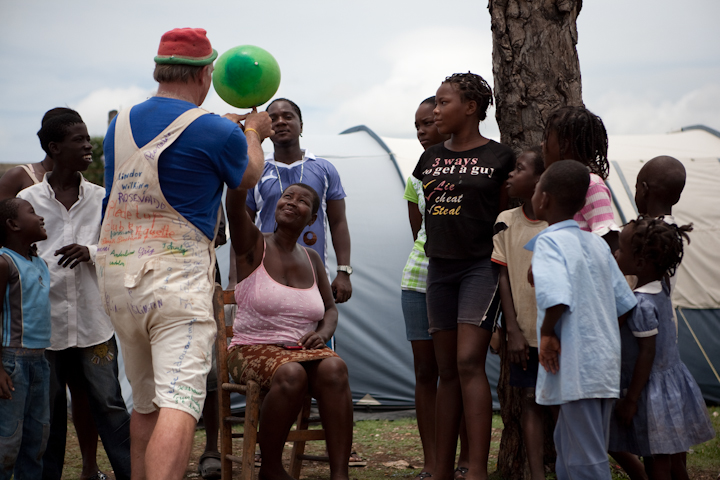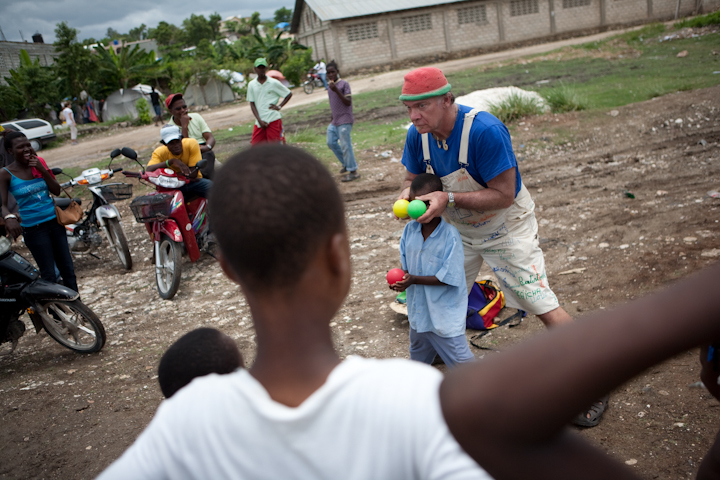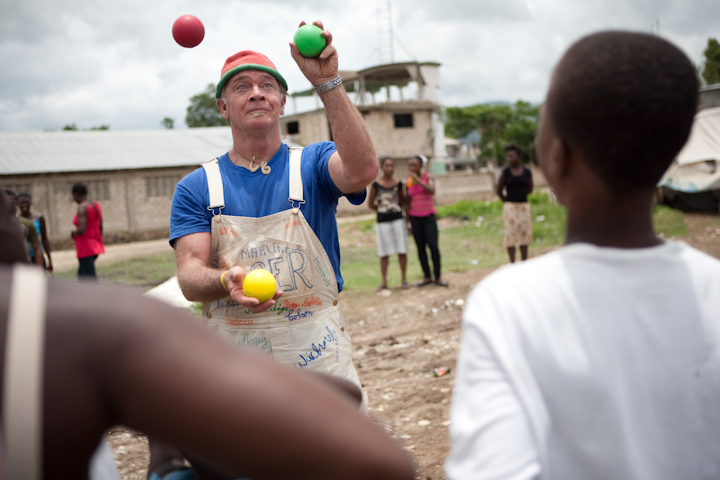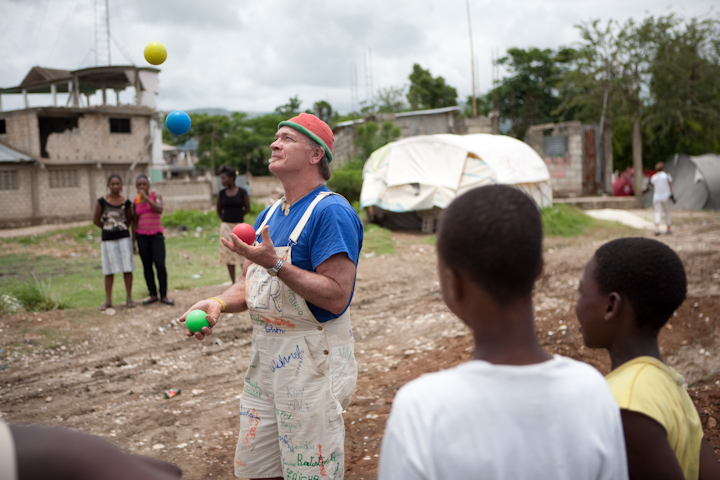 LAUGHTER IS A HUMAN RIGHT and NEED for recovery
Benefits:
Global Ambassador– bridges cultures through laughter
Brings joy into challenging global situations, including refugee camps, tent cities, homeless shelters,orphanages, schools etc.
Creates spontaneous eco-concious shows using detritus from the environment that he is in – eg. juggling balls made from discarded plastic water sachets and rubble in Haiti.
Creates community
Teaches Life Skills through Juggling –
patience, focus, determination, learning patterns, etc